Webinar
Pastor and Ministry Leader Educational Round Table
March 10, 2021 02:00 PM US/Michigan
Many fear touching THIS topic with a 10-foot pole, but Dr. James Reeves is a pastor who is tackling the issue of sexual abuse of women without shame or hesitation! Learn about what women need to heal, what husbands need to understand, and what YOU can do to help any sexually abused woman you know!
Check out the trailer here: https://youtu.be/C6HazcrzWE4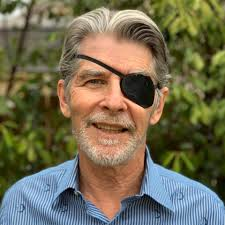 Pastor James Reeves
Pastor
As Senior Pastor of Fort Worth's City On a Hill (formerly, Celebration Fellowship Church), Dr. James Reeves regularly sees wounded people find help, hope, and healing, through Jesus Christ. After receiving his B.A. in Greek from Baylor University in 1976, James received his MDIV and DMIN degrees from Southwestern Baptist Theological Seminary.
He has been a pastor for more than 30 years serving as a senior pastor since 1981. Since 1984, he has been the senior pastor at City On a Hill, also known as the Hospital Church. Since 1992 that church has practiced what James began to call - the hospital church style of ministry.
James is no stranger to emotional pain. He was born into an alcoholic home and suffered the emotional wounds of a rough childhood. Years later the bills began to come due in his life as the emotional wounds that he had glossed over and ignored for years began to surface. James nearly resigned from pastoral ministry, but chose to confront his past, then used this new found freedom in Christ to build a church based on resolving emotional woundedness issues for greater intimacy with God.
Today, in addition to his responsibilities at City On a Hill, James speaks at seminars and mentors other churches seeking to make similar transitions to the hospital church model. He has now written three books that will help churches begin and nurture the biblical concept of the Hospital Church. His first book REFUGE - the story of the Hospital Church is published by Kregel Press and is available now on amazon or cbd.com. His second book, LIFE CHANGE is a workbook that churches can use to either begin Freedom Group Ministries or expand upon existing groups. His third book is LIFE CHANGE FOR COUPLES, which is a re-write of the original workbook applied to marriage. The couples workbook is scheduled to be released by Kregal Press in the next couple of months. Until that time, the workbook is being self published and is available here. His desire is that the Church will once again become a place of help, hope, and healing for the wounded, hurting, and broken.
Karen Potter, MA Ed, CSP
National Sales Manager/Director of Church Outreach
Karen Potter is the National Sales Director and Church & Ministry Outreach Director for Covenant Eyes and has over 25+ years of experience working in public and private education sectors, managing sales and marketing teams, and leading strategic change initiatives. She holds a Bachelor of Science in Business and Information Systems Management from Purdue University and a Master of Arts in Education from Grand Canyon University.
Karen is a speaker, educator, blogger, and community activist committed to a new moral sexual revolution. Karen has held numerous elected offices fighting for government transparency, ethical governance, and protection of religious freedoms. Karen has delivered hundreds of presentations to pastors, leadership teams, parents, schools, men and women all across the U.S.
A strong ally for any church looking to address the pornography epidemic and biblical sexuality-related issues, Karen is ready to help you and your team establish a plan. As the creator of the 12-month activation plan for addressing pornography in the Church, a leader's guide to winning the war on porn, Karen is here to serve you and your team.